Services
We Provide Full Services
IT Services
As a full-service IT company in UAE, we can provide you with top-notch IT support. To deliver prompt solutions, to maximize productivity and potency, IT support is an inevitable part of an organization.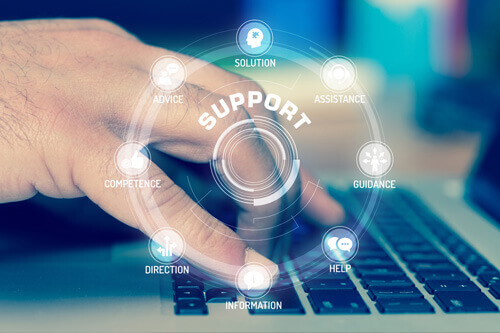 As one of the most effective IT support companies in UAE we tend to perceive the client IT solution necessities and provide optimum solutions that match their business.
We have highly-trained IT professionals who can set up, maintain, and troubleshoot complex information technology infrastructure to ensure that your operations run smoothly and efficiently at all times. Whether you have got a problem with connection stability, information storage, or network safety, we are able to handle it. We have a tendency to handle hardware problems like a printer, desktop, and laptop computer repair.
When choosing Our IT support, we will provide:
Managed IT Support Options
Unlimited Help-desk, Escalation & Onsite Services
Client Administration and Cloud Backups as a Service
IT Procurement, Next Day Delivery & Hardware Replacement Services
Managed Security with Anti-Virus & Encryption
Remote Monitoring, Patch Management & Updates
Account Management and Handover Process
License and Warranties Management
Auto task Ticketing, Trend Analysis, and Call Reports
Guaranteed Response Times and Team Viewer Remote Login
Programming & Commissioning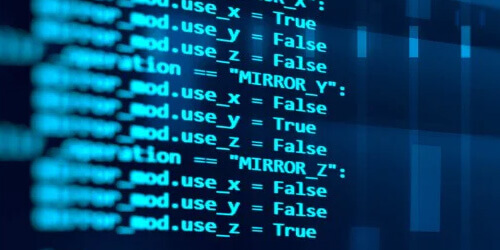 Our expert programmers have enough knowledge of all major ELV Systems/Brands and platforms.
We will design and program your system needs based on organizations needs and specifications.
We also extend our services for commissioning projects of all levels whether it is simple or large system.
AMC

ETS offers preventative maintenance plans for IT & Complete ELV Systems & AV Systems AMC.
We understand the need for effective IT, ELV, AV, & Security System equipment and its importance for the success of a company or business. Our annual maintenance contract entitles our clients with an exclusive service provided by the access of complete support.
We cover the maintenance of systems/devices like:
Access Control Systems
CCTV Systems (DVR, NVS, Cameras and etc.)
Centralized SMATV System
Telephone Systems
Public Address Systems
IT Equipment's  (PC, Servers, Printers, Laptops, Network Routers & Switches)
Our AMC Agreement ensures that we have a team of professionals at your disposal all the time so that you are least bothered while facing problems with your ELV/IT Systems.
Our AMC Agreement also offer regular visits of our engineers to your office. These visits are basically of 2 types:
Incident based Support
Preventive Maintenance Visits
Client can choose on whatever basis he wants such visits from our professionals. We attend to your needs and you can benefit from one or more of these AMC Agreement or annual maintenance contract ELV/IT Systems.